Dear Friends,
As Pastor of First Baptist Church (FBC) 302 Moore Street, I humbly greet you in the name of Jesus Christ, the Savior of the world. It is with the love of Christ that FBC welcomes you to be a part of us. Whether you're moving, visiting, or already living in the All-American city of Fayetteville, North Carolina, and surrounding areas, being stationed or on TDY to Fort Bragg, North Carolina, the world's largest military installation and Home of the Airborne and Special Operations Forces, we welcome you to join us at FBC.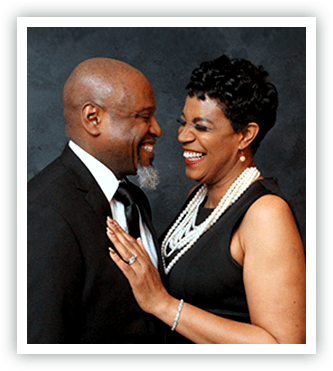 First Baptist Church is your place of worship, fellowship, and discipleship in the city of Fayetteville. We are an established church with over 150 years of service to humanity. We have an extensive history of community involvement and vibrant ties to the Armed Forces through our members who currently serve and those who have served. FBC conducts holistic ministry, with a focus on the physical, and emotional well-being of persons as well as the spiritual. Ministering to all age demographics, we strive to be a Body of Believers where everyone can be involved. As we at FBC both show and share the love of Christ, you will find training and activities suited for the young and young at heart.
Our worship services are uplifting, and our study times are catered to cause growth in every believer. At FBC, we don't believe it is possible to have an authentic encounter with Jesus and remain the same. Hence, we encourage all to grow closer to God by developing a personal relationship with Christ. Jesus says in the Gospel of John 14:6, "I am the way and the truth and the life. No one comes to the Father except through me." To grow closer to God, we must grow closer to Christ. As we grow, we desire that you will grow with us. The Spirit of Christ gifts every believer with a gift for the edification of the Body, for that reason "Welcome Home to Family" at FBC. We want you to make us better and stronger with your gift.
Visit us for worship every Sunday at 10:15 am, Wednesday for Noon Day Prayer and SOW (Bible Study on Wednesday) at 6:30 pm. Please contact the Church office as Wednesday schedule is subject to change.
In His Service,
Fredrick D. Culbreth
Senior Pastor
First Baptist Church
302 Moore St, Fayetteville, NC